Welcome
Welcome to Grange Primary School, Kilkeel.
The children, staff, parents and governors of our school extend a warm welcome to all who visit our school website.
Together we form a community in which all our children learn in a happy, caring and hard-working environment.
This website will hopefully give you some insight into the wonderful learning experiences that the children in our school have both inside and outside the classroom.
Upcoming Events
Monday, 27th November 2017
Class Assembly P5/6 (10.00am)
Coaching with Ambrose (1.00 - 2.45pm)
Tuesday, 28th November 2017
Spanish Club (P1-3: 2.00pm-2.45pm; P4-7: 2.45pm-3.30pm)
Thursday, 30th November 2017
Mass P6/7 (9.30am)
Dance Fit Classes (P1-P3- 2.00 - 2.45pm, P4 -P7 - 2.45 - 3.45pm)
Friday, 1st December 2017
Open Afternoon (1.30-2.45pm)
Sunday, 3rd December 2017
Friends of Grange Coffee Morning and Christmas Card sale for Southern Area Hospice Services (9.30-11am)
Thursday, 7th December 2017
Mass P5/6
Tuesday, 12th December 2017
Primary 1-4 Christmas Performance (7.00pm)
Wednesday, 13th December 2017
Primary 5-7 Christmas Performance (7.00pm)
Thursday, 14th December 2017
Whole school Mass: Advent (9.30am)
Primary 1-4 Christmas Performance (7.00pm)
Monday, 18th December 2017
Class Assembly P6/7 (10.00am)
Tuesday, 19th December 2017
Spanish After School Club
Thursday, 21st December 2017
School closes for Christmas break at 12 noon.
No class will attend Mass today
Notices
Open Afternoon Friday 1st December 1.30-2.45pm All welcome!
Guigh, Obair, Imir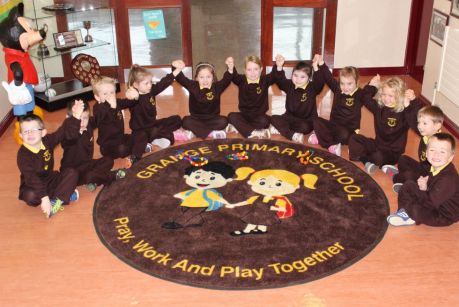 Latest Gallery
Friends of Grange Primary School

The Friends of Grange will hold their annual coffee morning and Christmas card sale in aid of Southern Area Hospice Services in the school hall on Sunday 3rd December from 9.30-11.00am.
Awards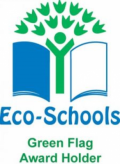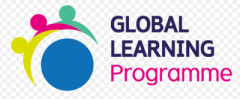 Grange Primary School, 20 Lurganconary Road, Kilkeel, Co. Down BT34 4LL | Telephone: 028 4176 2033 | Fax: 028 4176 9458
WEBSITE BY: SCHOOLWEBDESIGN.NET | Login